Hello, And Welecom To My Page (Also I have bad Grammar)
Edit
As I Know Hello. I Hope you injoy my page As much a my friend Prue whched
Kitty
Biographical information
Born

15th Dec

Changed

Never

Died

I'm not planing on dying yet.

Alias

Kitty
K.C
EMINƎM
Kitten
KittyCat
KitKat
Ray Ov Darkness
Steve Jobs
ChitChat

Physical description
Species

A human

Gender

Flawless female

Height

small. I Mean Realy Small. not migit.

Hair color

Lets just say brounish blond

Skin color

Paley/brown.

Family information
Family members

My human family
My fabalous friends!
The Cullens
The wolf pack.

Special characteristics
Abilities

Cry. And with thos Tears any one Iove is who is dead is alive.
Shape shifter.

Special abilities
Affiliation
Hey!
Wow, thanks for coming! I bet your not going to find that much, but thanks for trying. 8)
You can call me BlaBlaBlaBlaBlaBlaBla, Eminem, KitKat, K.C, Kitty or Kit. I'm going to say that Im REALLY nice, but sometimes its the other way 'round. Im really like a dork and geek; I like to read books.
I love the Twilight Saga; I mean... show me a person who doesn't like Twilight, and I'll show you a mad person. My favourite Twilight movie would have to be Eclipse as thats the movie where the romance between Bella and Jacob finally came out ('Bout time, gurl). I watch the Twilight Saga every weekend and sometimes in the midweek; Im not gonna lie to you, but sometimes I feel that I might get bored of watching and never you mind reading Twilight. Im not fond of Bella, Is anyone going to take a guess why? She's just so annoying. Anyone is better than Bella. And I mean anyone. But back onto me being geeky and dorky; Im DORKALIOUS! But BD -2- is sure going to be fun; need a hint? Theres a little cool coven called the Denali Coven, btw. Their totally fabalous. Reading the Breaking Dawn book was such a effort, I mean.. did you see the size of it? Anyway, I knew I had to read it 'cos I wouldn't be able to wait 'till November to finally see what its about. Haha. The Denalis are probabley my favourite coven EVER ( No offense to the Cullens). But you get the story already; Callie loves Twilight forever! Don't try to break us apart, or else I'll vandalise your userpage..... I'm kidding. Oh yeah, The Hunger Games is cool too, so don't mess with it, K? Kristen is cool, Robert is avarage, Taylor is hot, Ashley is a great role model, Jennifer is my Jennerderp and Josh is my boy with the bread, any questions? You'll also find me on other wikis (Which you will find at my info at the top, fyi), but this is the wiki I mostly log on-to. I hate the way people come up to me and say 'Im a Twihard'... Im like 'Yes, '.. Im mean... some people wouldn't know what a Twihard is if it came up to them wearing a name tag and introduced theirself. And omg, did you see the film Ted? It's amust see.
OK. I'm done now. But if you feel like reading the rest of my userpage, by all meaning go ahead!
If you like you can leave a message on my talk page.
My Fave Pages On This Wiki!
Edit
Katniss >>>>> Bella[1]Added by DenaliLoverPeeta >>>>>> Edward
Gale >>>>>> Jacob
Primrose >>>>>>> Renesmee :D

&nbsp Yeah, the Hunger Game's is really good. But In all fairness, Twilight was here first. But I love both of them!

[2][3][4][5][6][7][8][9][10][11][12][13][14] Add a photo to this gallery==Chat.Edit== Yes, I do chat. Whenever im online, im in chat too!
Live! Chat

Edit
Twilight Saga Wiki
Start a Chat

Hunger Game soundtrack. EditEdit
"Safe and sound" (feat.The cival Wars) by Taylor Swift.
"Eyes wide open" by Taylor Swift.
"Abraham's Daughter" by Arcade Fire.
"The Ruler & The Killer" by Kid Cudi.
"Run Daddy Run" by Miranda Lamburt.
"Kindom Come" by The Cival Wars.
"One Engine" by The Decemberisits.
"Take The Heartland" by Glen Handsard.
"Lover Is Childlike" by Low Anthem.
"Dark Days" by Punch Brothers.
"Tomorrow Will Be Kinder" by The Secret Sisters.
"Just A Game" by Birdy.
"Oh Come & Sing" by Ella Mae Bowen.
"Rules" by Jayme Dee.
"Reaping Day" by Carolina
"Video "Safe & Sound" by Taylor Swift.
Breaking Dawn soundtrackEditEdit
"Endtapes" by The Joy Formidable.
"Love will take you" by Angus & JuliaStone.
"It Will Rain" by Bruno Mars.
"Turning Page" by Sleeping At Last.
"From Now On" by The Features.
"A Thousand Years" by Christina Perri.
"Neighbors" by Theophilus Londen.
"I didn't mean it" by The Belle Brigade.
"Sister Rosetta" by Noisettes.
"Northern Lights" by Cinder Sky.
"Iron & Wine" by Flightless Bird, American Mouth (Wedding version)
Life Beauty Without Limits: Top 10 Designers.EditEdit
Elsa Schiaparelli
Christina Dior
Roy Halston Frowick
Calvin Klein
Ralph Lauren
Gianni Versace
Valentino Garavani
Yves Saint Laurent
Coco Chanel
Cast and Crew of The Hunger Games.EditEdit
Gary Ross, Suzanne Collins, Billy Ray, Stanley Tucci, Wes Bentley, Jennifer Lawrence, Willow Sheilds, Liam Hemsworth, Elizabeth Banks, Sandra Ellis Lafferty, Paula Malcomesom, Rhoda Griffs, Josh Hutcherson, Woody Harrelson, Toby Jones, Kimiko Gelman, Nelson Ascentcio, Brooke Bundy, Lenny Kravitz, Amandla Stenberg, Dayo Okeniyi, Leven Rambin, Jack Quaid, Latarsha Rose, Donald Sutherland, Alexender Ludwig, Isabelle Fuhrman, Lan Nelson, Jacqueline Emerson, Amber Chaney, Karan Kendrig, Phillip Troy Linger.
This is my opinion of them.
I like Carlisle. I also think he's a cool doctor, lol. He loves his family, which is nice. Yeah, he's cool.
Esme is the sweetest. She loves to be nice, but thats about it. I do like her, though.
Jasper is fine, I guess. He wouldn't be my favourite, though (Sorry 'bout that Nerm). I mean, he obviously loves Alice, but he doesn't do a whole lotta much.
FINALLY, a Cullen that I actually love. I love Alice. She's sweet and annoying, but thats OK. Talk smart, girl.
Im actually scared still of him. But he's funny, so I guess he's fine.
I do like Rose. I don't love her, but I like her. She has a good sense in style, and likes to be smart. Yeah, she's alright.
I don't really like Edward. He's alright, I guess.
Bella (Swan) CullenEditEdit
I like Bella. Okay, Im not going to lie, I 100% hate Bella with my heart. 'Nuff said.
Nearly forgot about her. I don't like her. Well, she is cute, I guess, but I just don't like her. Soz, Nessie.
Another section of my opinion.
Yeah, I like Tanya. She's nice.
I don't like Irina. Mainly because she hates the Wolf pack.
She's fine, I guess. Yeah, nice girl.
Hm.... Yeah...... He's fine.
I really like Carmen. She's one of my favourite's in the whole Twilight Saga.
I like him the same as Carmen. Nice boy!
My opinion the the Volturi. Like my opinion or not, I don't care.
I don't really like him. But to keep this going a little longer im going to say that I like his cloak. Happy?
Um... Yeah, he's fine.
I never really thought much about Marcus, but I guess he's alright. I feel bad for him for reasons I don't know!
I think she's a bitch. But hey, theres nothing wrong with being a bitch, right? I like her power, though.
I also like his power. Cool vampire, though. Keep cool, bro.
God, I love his hair in Breaking Dawn. He's actually my favourite person from the Volturi. He's not bad looking either, lol.
Yeah, he's cool. I wonder who would win in a fight between him and Emmett. Probably Felix...
My opinion on those humans. I don't have a opinion on all of them, though.
He knows how to shoot a gun.. He could come in handy when your getting robbed!! I like Charlie, though.
He's down with the kids! Billy's cool. Yeah, I like him, lol.
I hate Jessica. She's soo annoying.
Mike is the same as Jessica.
Her singing is fab. Love her.
Wow, god, he's cool.
Other Twilight Websites
Edit
You need to look and join some of these Twilight websites!
http://www.breakingdawn-themovie.com/
http://www.twilightlexicon.com/

http://site-13462432071798471513813044789287.webs.com/
Books vs Movies
Edit
I would like the movies more then the books because you can actually watch the film happen. But as for the books, its good because it tells you some of the deleted scences and stuff.[15]Added by Charmed-Jay But I like them both, I guess. Theres no problem with the books as I love reading, but the movies are better.
Songs that could NEVER and EVER get old...
Edit
"Cheers (Drink To That)" by Rihanna
"Poker Face" by Lady Gaga
"Boys" by Britney Spears
"Heavy Metal Lover" by Lady Gaga
"Primadonna" by Maria and the Dimonds
"One More Night" by Maroon 5
"Wide Awake" by Katy Perry
"A Team" by Ed Sheeran
"Starships" by Nicki Minaj
Ooh, Can he resist?
Freaky, huh?
Watch out!!!
Puh-leaze!
God, I'll need theropy....
Good for you, hon.
KATNISS!!!
Miss. Lana Del Rey

Beautyful

[25][26][27][28][29][30][31][32][33][http://twilightsaga.wikia.com/wiki/File:Robert-pattinson.jpg
]Add a photo to this gallery==What? Is that gifs I see? YES!Edit== [34][35][36][37][38][39] Add a photo to this gallery==Things that really annoy me...Edit== 1. Cats 2. Joker 3. Annoying things 4. Annoying people 5. Bella Swan 6. Computers that run slow. See, not that many things annoy me. But im sure the list will get longer.
Couples who should exist, but don't. Edit
Jacob and Leah - Team Blackwater
Tanya and Edward - Team Edanya.
Riley and Bree - Team Briley.
Bella and Felix -Team Bellilix
Bella and Mike - Team Mella.
James and Bella - Team Jamella.
Demetri and Heidi - Team Demieidi
Jane and Jasper - Team Janesper
Victoria and Emmett - Team Emmtoria
Alice and Emmett - Team Alicemett
Jacob and Edward - Team Jakeward.
Mike and Tanya - Team Mikanya.
Kate and Jasper - Team Katsper
Kate and Emmett - Team Katemmett
Alice and Jacob - Team Jakelice
Jacob and Tanya - Team Jakeanya.
Jacob and Bella - Team Jella.
Bella Swan moves from Phoenix to Forks to live with her father Charlie Swan to allow her mother to travel with her new husband, Phil. After moveing to Forks, Bella finds herself drawn to a myserious, handsome boy, Edward Cullen. She eventually finds out that he is a member of a Vampire family who drinks animal blood instead of human blood. Edward and Bella fall in love, while James, a sadistic vampire from another coven, is drawn to hunt Bella. Edward and his family do well to try and defend her. She escapes to Phoenix, where she is tricked into comfronting James, who tries to kill her. She is seriously wounded, but Edward resuces her and they return to Forks, having killed James.
Twilight New Moon
Edit
Edward and his family leave Forks because he believes he is endanering Bella's life. Bella goes into depression until she develops a strong friendship with Jacob Black, whom she descovers can turn into a wolf. Jacob and his other wolves in his tribe much protect Bella from Victoria, a vampire seeking to avenge the death of her mate James. Due to a missunderstanding, Edward believes Bella is dead. Edward decides to commit suicide inVolterra, but is stopped by Bella, who is accompanied by Edwards sister, Alice. They meet with the Volturi, a powerful vampire coven, and they are relesed but only if Bella is turned into a vampire in the near future. Bella and Edward are reunited, and they all go back to Forks.
Victoria has created a army of Newborn vampires to battle the Cullen family and kill Bella. Meanwhile, Bella is compelled to choose between her relationship with Edward, and her friendship with Jacob. Edward's vampire family and Jacob's tribe come together to kill Victoria, with a sucessful end. In the end, Bella choosed Edward over Jacob, and she agrees to marry Edward.
Twilight Breaking Dawn -1- and -2-
Edit
Bella and Edward are married, but their honeyoon is cut short when Bella discovers she's pregnant. Her pregnantcy progresses rapilty, weakning Bella. She nearly dies giveing birth to her and Edward's half human & half vampire daughter, Renesmee. Edward saves Bella's life by turning her into a vampire. A vampire from another coven see's Renesmee and mistakes her for a "Immortal child". She informs the Volturi, as the existence of such beings is against the vampire laws. After a intence confrontation, the Cullens and their witnesses convince the Volturi Renesmee is no danger, and they are left alone. [40]
Add a photo to this gallery
Oooh, would you eat this?
Edit
I would for sure!! [41] Add a photo to this gallery
Reviews and more Reviews
Edit
Twilight -
The Book: 3 out of 5.
The Movie: 4 out of 5
The Soundtrack: 3.5 out of 5
New Moon -
The Book: 5 out of 5
The Movie: 5 out of 5
The Soundtrack: 5 out of 5
Eclipse -
The Book: 3 out of 5
The Movie: 4 out of 5
The Soundtrack: 3 out of 5
Breaking Dawn -
The Book: 5 out of 5
The Movie:5 out of 5
The Soundtrack: 5 out of 5.
Good Twilight Actors
Edit
Tinsel Korey
Michael Sheen
Taylor Lautner
Kristen Stewart
Robert Pattinson
Casey LaBow
BooBoo Stewart
Ashley Greene
Mia Maestro
Alex Meraz
Slideshow.....
Edit
2 of 27Add photoOh yeah, its here.
Photos of my favourites
Edit
[50][51][52][53][54][http://twilightsaga.wikia.com/wiki/File:Family2.jpg ][55][http://twilightsaga.wikia.com/wiki/File:Same.jpg ][56][http://twilightsaga.wikia.com/wiki/File:Bella-and-Edward-Twilight.jpg ][57][58][http://twilightsaga.wikia.com/wiki/File:20767_289848074386_3349822_n.jpg ][59][60][61][62][63][http://twilightsaga.wikia.com/wiki/File:Tumblr_m4vovwVsoU1rxnd8oo1_1280.jpg ][64][65][http://twilightsaga.wikia.com/wiki/File:OHHHH!!!.jpg
][http://twilightsaga.wikia.com/wiki/File:Breaking_Dawn_Part_2_movie_notes.gif ]Add a photo to this gallery==My Awesome Friends On This Wiki! :) Edit==
Great Gifs Act || (You may have to click on them).Edit
[66][67][68][69][70][71][72][73][74][75][76][77][78][79] Add a photo to this gallery==My opinion on Bella and Edward Edit== [80]Added by TMYIt's not just that I don't like them, I just don't like them together. Edward is bossy and Bella is clumsy. Their two DIFFRENT people for crying out loud. They just shouldn't be together. Believe me, Bella's just with Edward becuse of his looks, but he doesn't look good! For christemas Edward should get Bella a pair of glasses, for when she gets them she'll see that Edward isn't good for her. God.....
My opinion on Bella and Jacob
Edit
[81]Added by JuliaPierceThis is what you call a good couple! Why couldn't Meyer make Jella fall in love instead of Bedward?!? I mean, Jacob actually loves Bella, unlike Edward who loves Bella only for her scent. Bella is even happier around Jake then she is Edward, thats a happy marrage, isn't it? Edward, please get lost.
Gotta tell a secret?
Edit
[82]Added by TeamTaycobSoDealWithItGod, I love this show. You get very curious trying to figure out whos the mystery "A", but its a must see. If you like things about mysterys then you'll really LOVE this show, lol.
Spencer Hastings
Edit
[83]Added by TeamTaycobSoDealWithItShe's not really one of my favourite if im honest. But she is really nice and cute. She loves everything to be done. Yeah, she is cool, though.
Aria Montgomery
Edit
[84]Added by TeamTaycobSoDealWithItGod, I love Aria. She's just so cool. I don't get how some people don't like her. She's the best.
Emily Fields
Edit
[85]Added by TeamTaycobSoDealWithItI love her style, alot. She's not the strongest, but she is growing lot. I would go shopping with her. I just love her.
Hanna Marin
Edit
[86]Added by TeamTaycobSoDealWithItI love her hair!! It's just beautyful, lol. No, she is nice, though. Yeah, I do like her indeed. God, I can't get over her hair. She's flawless.
[87]Added by TeamTaycobSoDealWithIt
Alison DiLaurentis
Edit
I nearly cried when I saw she died! I didn't particually like her, but she was alright. I just though she needed to learn to be more friendly, thats all. Nice though....
---
---
- Ending - : Uh, bye-bye!!Edit
Wow, you actually made it through my userpage? You're amazing! Thanks for reading, I hope you enjoyed it as much as I've enjoyed making it. Bye, bye!! Categories:
*Following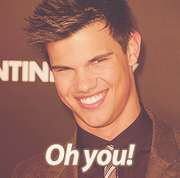 Community content is available under
CC-BY-SA
unless otherwise noted.