TEAM JACOB <3 (:
Edit
This is just some amazing pics of Team Jacob things
TooPreddieSiSi <3
Edit

So I've been a huge twilight fan since like 2008 ! i didnt really know about the books when they first came out, but once i saw the preview for the first movie "Twilight" and heard it was a book thats where it all started (: I really like how this website has a page for literally every character ! and its pretty cool to see people who are on TEAM JACOB just like me (:
My Favorite Pages (:
Edit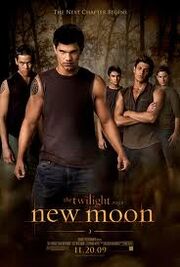 THE WOLF PACK/QUILEUTES (;
Edit
I am also a huge fan of the wolf pack and the quileutes! I like them more than the vampires lol (: My favorite wolves are Jacob of course, Quil, Embry, Quil, Seth, Leah, Collin and Brady! If Stephenie Meyer continues with the Twilight Saga, she should definately write about a character from the wolf pack :D
VAMPIRES I ACTUALLY LIKE :)Edit
Although I am a wolfpack fan/Team Jacob, there are some vampires I do adore! <3 I love Alice and Emmett from the Cullen coven. Believe it or not, they were actually my favorite characters. Then once I read New Moon, Jacob became my favorite character! But Alice and Emmett will always be one of my fav vampires though (: Rosalie also is a vampire I liked, because she didn't like Bella at first and I could agree with that! Jasper is also one of my favs because he's such a gentleman and him and Alice go perfect with each other! Of course Carlisle and Esme, they're just the dream parents you've always wanted; so sweet (: And last but not least, the Denalis ;D At first I didn't think much of them, but users on this wiki love them so I started to get interested (: But that's about it for the vampires!(:
THE ONE WORD THE DESCRIBES ME...SWAGG (;
Edit
This awesome word is what I'm alllll about (: But also Twilight is so SWAGG <3 (Cool pics below!) #TeamSwagg :D
Community content is available under
CC-BY-SA
unless otherwise noted.