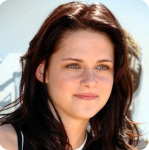 it has been confirmed that Robert Pattinson is going to propose to Kristen Stewart, his girl friend of 4 years. Who is jealous, who is not!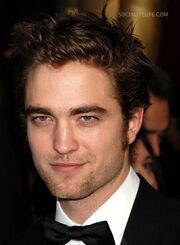 It will happen, on the Premire Of The Twilight Saga Breaking Dawn Part One!
Do you think that they will last!
This is from MTV news
There's also that long-standing rumor that Pattinson proposed to "Twilight" co-star Kristen Stewart. Well, it's a rumor that he is partially to blame for. "I said that in some interview as a joke — 'Oh, I proposed to her multiple times,' " he recalled. "And then it gets printed: 'On the set, he proposed multiple times.' "
When the magazine asked Stewart about the incident, she revealed that this is one of the actor's fatal flaws. "He probably proposes to several girls a day," she said. "It's sort of his thing. He thinks it's cute."
Let's also not forget the rumor that he is in a love triangle with Camilla Belle and Joe Jonas. "That's the funniest one," Pattinson said. "No. I mean, yeah, yeah, I'm friends with Camilla.
"I met her at her place the other day, and there's a security gate, and even the security woman — I guess she knows that Camilla lives there, and she was like, 'Oooh!' That's the extent of it."
But he does admit that Belle is "the nicest — she's a saint. And it's funny that she's being portrayed as this home-wrecker. She's literally the most unlikely person to be a home-wrecker. It's just ridiculous."
Regardless of being at the center of many a romance rumor, the British heartthrob has a sense of humor about the whole thing. "OK," he jokingly admitted. "I f---ed Joe Jonas."
Robert Pattinson's Random fact:
(September 2011) London, England: Spending time with girlfriend Kristen Stewart, family and friends as he awaits upcoming promotion for The Twilight Saga: Breaking Dawn, Part 1.
Kristen Stewart's Random Fact:
It's weird, because I would be the last person in my school to be in plays, but I was forced to sing a song in a school thing. I sang a dreidel song, which is funny for me. I've never celebrated Hanukkah - it wasn't in my upbringing, but it was one of those deals where everybody has to pick a song or participate somehow in the chorus. It wasn't the normal dreidel song; I can't really remember the words, but it was a more serious dreidel song. The dreidel was huge, it was really honored. And that's how I met my agent, who was in the audience. I was eight.
Twilight Saga's Random Fact:
The Twilight Saga Breaking Dawn Part One has been rated 13+ but how can it when it has got disturbing images, violence, sexuality/partial nudity and some thematic elements in it. That is one answer I would like to be answered!