Vancouver is the largest city in the province of British Columbia. The city is referenced in both Twilight and The Short Second Life of Bree Tanner. Vancouver also served as a filming location for the final four films of the Twilight Saga.
In the series
[
]
Twilight

[

]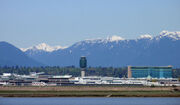 In the novel, Edward, Carlisle and Emmett followed James north of the border to Canada. Edward told Bella over the phone that they were outside of Vancouver when they lost track of James, who had left the city on a plane.
In the movie, when Bella asks Edward where they are going, he responds by saying "Away from Forks. We'll get a ferry to Vancouver". They later changed their minds and Bella ended up going to Phoenix instead.
There's no direct ferry from Port Angeles to Vancouver. However, it's possible to travel to the City of Victoria on Vancouver Island from Port Angeles and then take another ferry to Vancouver from there.
The Short Second Life of Bree Tanner

[

]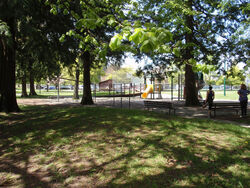 Vancouver is mentioned in The Short Second Life of Bree Tanner. Fred knew the city well and he told Bree that he will wait for her for a day there. Fred specifically said that he will leave a trail for Bree to follow him from Riley Park. Riley Park is indeed a real place located at Ontario Street, East 32nd Avenue and James Street. The park was chosen because of the reference to Riley Biers.
Fred does not appear in the final epic battle in Eclipse with the newborn army, Bree notes that he would be halfway to Vancouver by then. As Bree was executed by the Volturi, Fred would presumably have moved on to explore the world by himself.
External links
[
]